Admiral Group
29 September 2023 17:20:15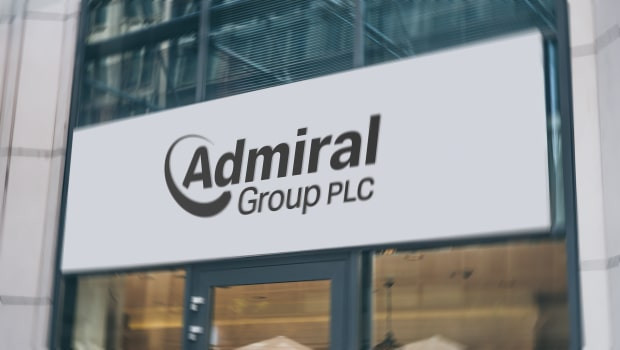 Source: Sharecast
"Following Sabre's profit warning, it is clear that claims inflation is accelerating at a pace that UK motor insurers cannot keep up with," Jefferies said. ""ven with prices rising, we expect margins to deteriorate significantly."
The bank downgraded Direct Line to 'hold' from 'buy' and cut the price target to 215p from 330p.
"We cut our earnings forecasts by 5% for 2022F, 7% for 2023F and 4% for 2024F, which leads us to reduce our dividend estimates by 36%," it said. "Had our dividend estimates remained unchanged, this would result in a Solvency II ratio of 149% in 2022F and 145% in 2023F. Based on our new DPS forecasts, we now forecast a Solvency II ratio of 157% in 2022F and 160% in 2023F which we believe would be more prudent given the current climate."
Jefferies downgraded Admiral to 'underperform' from 'hold' and slashed the price target to 1,525p from 2,300p. The bank said it expects Admiral's profit commissions to reduce significantly.
"Given the rising claims costs, we expect Admiral to report a current year loss ratio of 94% in 2022. The 2022 underwriting year combined ratio reported by Admiral at half-year will be particularly important in our view, and is likely to disappoint.
"Not only does this impact current year earnings, but it also determines the future profit commissions generated from Admiral's co-insurance and reinsurance arrangements (contributing 37% to segment profit before tax in 2021)."
Jefferies is forecasting an initial underwriting year combined ratio of 115% and 113% for 2022-23F which it said will "subdue" profit commissions going forward.
The bank cut its price target on 'hold' rated Sabre to 120p from 230p. This is driven by a higher assumed cost of capital of 12% (previously 10%), as well as a higher through-cycle combined ratio assumption (84%), lower premiums and lower terminal growth (1.5%).