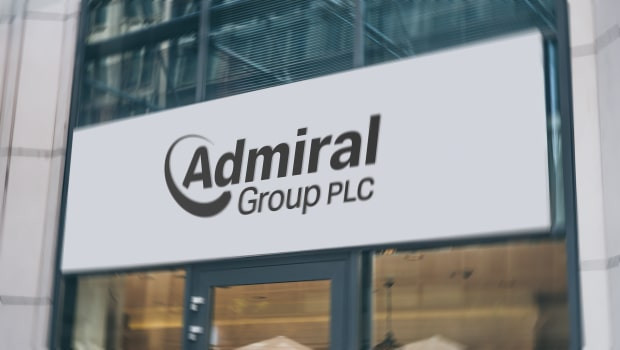 Source: Sharecast
Pre-tax profit declined 39% from 2021 to £469m, coming in below consensus expectations of £489.4m. Group net revenue was down 4% to £1.49bn, while group turnover increased 5% to £3.68bn.
The group combined ratio deteriorated to 101.7% from 85.2% the previous year, missing expectations of 92.5%. A level below 100% indicates an underwriting profit.
The solvency ratio, a measure of balance sheet strength, fell to 180% from 195%.
The board proposed a final dividend of 52p a share, which includes an ordinary dividend of 37.5p and a special dividend of 14.5p, down from 72p a share a year earlier and taking the dividend for the year to 112p, down from 187p.
"With the impact of the pandemic fading, spiking inflation across our markets was the big story for Admiral in 2022," the company said.
"This had a number of impacts around the group, but most important was probably the notable increase in average claims costs, especially to damage claims. We back ourselves to manage insurance cycles effectively - quickly identifying and responding to trends - and we increased prices significantly during the year, especially in the UK and US, to counteract the inflation.
"In the UK particularly, our rates appear to have moved materially more than competitors (until the last quarter maybe), and hence we stopped growing in UK motor in H2. Loss ratios were adversely impacted despite the rate increases."
At 1310 GMT, the shares were down 3.3% at 2,018p.
Matt Britzman, equity analyst at Hargreaves Lansdown, said: "Higher claims and an increase in the cost of servicing those claims weighed on performance, though to some degree that was already priced in. What spooked markets was the performance of the international business, which management described as having "very low" average premiums, specifically from Italy and Spain.
"The result for underwriting is an unprofitable position, with total costs exceeding premiums - though Admiral's unlikely to be the only insurer navigating choppy waters."